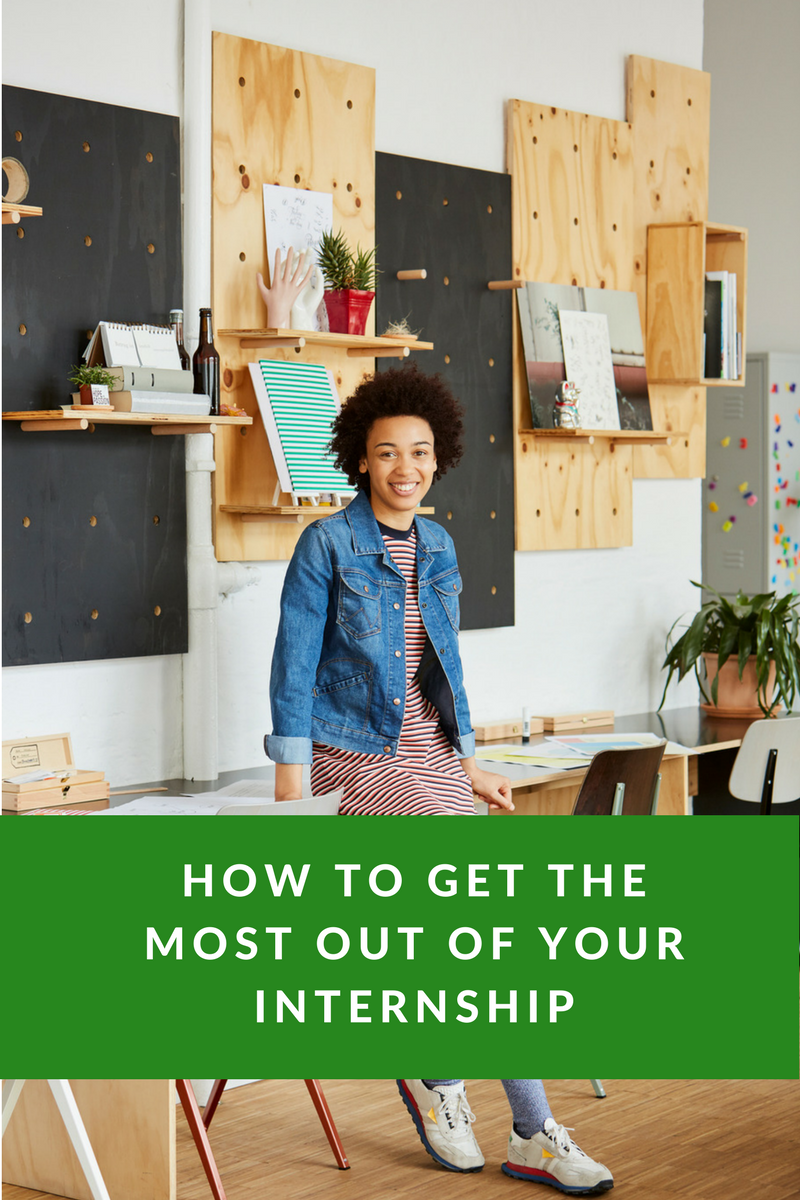 A recent Institute of Student Employers (ISE) Survey has discovered that over 40% of interns are subsequently offered permanent roles on the company's graduate programme.  In fact, 1:10 employers now see internships as a way of assessing whether individuals are a good fit and have the right attitude to join their graduate programmes – an elongated job interview if you like!  This really highlights the importance of not only gaining an internship but also making the most of the opportunity once you get it.
Internships are a fantastic way to gain insights into professional life and can help you determine what you would like to do after you graduate, as well as rule things out!  They can also lay the foundations of your future professional network and start to build your employability skills.
As a Consultant at Futureboard, I speak to clients regularly about what they want from their potential interns and have seen high-performing candidates get hired into permanent positions.  In an attempt to support our candidate community, I wanted to share some of my insights with you…
Gain valuable work experience
Many employers are open to recruiting graduates from a range of academic disciplines. Most students only have theoretical knowledge to draw upon, so gaining hands on work experience in a professional environment is an excellent way to build practical knowledge.
Internships are usually paid placements offered by companies who also hire graduates, these are often usually structured, and you will get the opportunity to develop and learn new skills.  Hard skills interns can develop include learning new computer systems, compiling information and how to conduct a presentation, developing your communication skills and you may even be given a specific project to carry out.
Increase your commercial acumen
Whatever career you choose to pursue, employers across industries value commercial skills and want to see evidence of these skills in graduate applications and interviews.  They are looking for candidates with a realistic perspective on what working life is like and what the drivers of business success are. Whether you are looking to develop a career in HR, finance, marketing, sales, product innovation – all functions are driven by similar business goals (generating revenue and profit).  Any experience you can share through a selection process to highlight your commercial understanding, will put you in a stronger position for landing a role.
 Improve your soft skills
It's a great way for you to gain an insight into a company, learn about office etiquette and how to communicate with a variety of people in the workplace.  Your academic life is likely to have been much more focussed on individual work, with little team work, but working life is typically the opposite – heavy on team work with less focus on individual contribution.  Some of the soft skills employers are looking for include self-management, team work, relationship building, problem solving, agility, ability to work with people very different to yourself.  Internships are a great place to build these skills, and remember, don't be afraid to ask for feedback on your performance and seek input on your soft skills.
Specific exposure in a specific field
Every career field operates in a different way and demands a separate set of skills and expertise.  Gaining insider knowledge at a firm in a field you think you want to work in after university is a great way to deepen your knowledge of that area.  Make sure you make the most of the opportunity and ask lots of questions not just about the role you are doing but also about the wider business and how the different elements of the business work together. Don't be expected to be handed everything on a plate – you need to take ownership of your own development; asking questions and reading up on a subject are great ways to build knowledge.
First impressions count
You've worked hard to gain the internship, now it's important that you make a strong impression early on.  Consider what research you can do about the organisation or role in advance: what is the dress code, company culture, what challenges is the business currently facing, what did the last set of financial results say about the company?  Looking into these things ahead of starting will mean you show up on Day 1 with some awareness of your surroundings and business.  Think in advance about questions you want to ask senior people in case you bump into them in the elevator or at the coffee machine…senior people remember those that ask intelligent questions.
Grow your network of professional contacts
A major advantage of an internship is that you get the opportunity to network and establish relationships with working professionals. Fostering professional connections can be useful for your future: for careers advice, market knowledge, competitor insights or even sales leads. Importantly, developing a circle of professional friends, regardless of chosen path, can provide you with a support network.
Showcase your potential and secure your long-term career before everyone else does!
An internship is the chance to prove yourself as a hard-working, intelligent and capable professional. If there is an entry-level position available, as an intern you are definitely in a competitive position to be considered for the spot. In fact, the firm will be more comfortable hiring someone who is familiar with the company and the potential role they are applying to.
A professional reference
Regardless of whether you are offered a permanent role or not, it's important to remember that you may need this employer to act as a professional reference for you.  If you work hard, demonstrate the right can-do attitude and perform well, you should have a solid, reliable reference to use in future job applications.
On that note, I thought I would end with a quote from a candidate that we placed in a financial services firm who had a great experience doing her internship:
 "I wanted to complete an internship to gain real insight into an organisation, explore the different areas of marketing to determine if this is the career path for me. During my time, I learnt how to communicate with a variety of people including senior management, worked on specific projects with set objectives, worked to deadlines and networked with other areas of the business. I think I have strengthened my communication, time management and organisational skills.  I am currently in conversation with this company with regards to returning next year on the graduate programme!  Thank you Futureboard for your help in finding this opportunity."  Vaish Maganit, FS Intern.
Author: Karen Berry, Consultant at Futureboard.