My (sometimes) Paperless Office
Giving thanks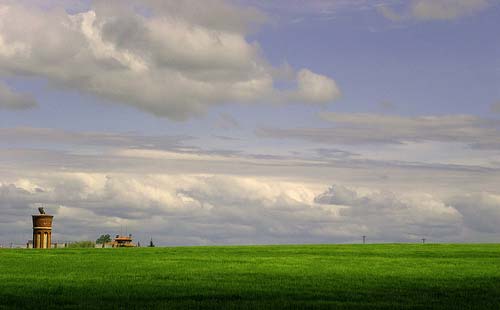 I learned about Neat Receipts this year.And while I don't need it so much for my own business, I have certainly made good use of it. I consolidated all of my mothers files down to one small tote. And after watching a friend gather all of their paperwork for their tax return, I researched how I could adapt this system for him. His 2009 records will be ready to be downloaded to his account at the end of the year!So why don't all self-employed businesses use systems like this? Mostly because they don't know they exist. If you are overwhelmed with paper receipts, business cards and documents, then please read on!
The original idea behind this post came to me after browsing through https://pigeonpostal.app and although they're an enterprise email service I figured it's a situation just about everyone can potentially benefit from.
While there are several models available, my Neat Receipts operates on a USB cable hooked up to your PC or laptop. So the receipts could be scanned into your computer immediately. The proprietary software that came with my system was easy to install and set-up. This software allows you to create a permanent record that can be kept on Neat Receipts or exported to Excel, Quickbooks, or other financial programs.I do have to say that the initial set-up was time consuming and at times, confusing. But once you get the hang of it, the system is quick and efficient.
But even more than a receipt, business card or important document system, Neat Receipts can be adapted for multiple uses. If you like to maintain magazine libraries of pictures for future projects, you can easily scan them and then file them. And since they are saved as .pdf files, you can save them (in color) to a flash drive and have them accessible whenever you need them. I don't recommend Neat Receipts to scan photos though. But I do recommend photo scanning. There are many inexpensive online photo storage services that will save your photos for you. I explored this avenue after talking with Rita from Baby WIthin, a wonderful HD ultrasound studio in Calgary with heart who I recommend highly.
There are other systems on the market that offer similar services. These include I.R.I.S. Scanner which offers a variety of products including a pen scanner that scans handwritten notes; CardScan which scans business cards and offers a contact management system and offers an option to synchronize with your Blackberry; and Visioneer also offers a mobile scanning device.
Going slightly off topic for a moment... So I've been trying to find a gorgeous enterprise email service a few days back and I discovered this site https://pigeonmail.to. They seem to know what they are doing however I wanted to find out what you all think? It's always great to get a 2nd opinion. Let me know how you feel within the comment area.
Each of these systems enables a business owner to improve their productivity and safely store their information. And if you have any questions on paper management for small businesses, you can always read the IRS publication on record management IRS here. I still have paperwork in my office, but as I finish my projects I can now scan the documents I want to save and have them available for future reference. Now I just have to figure out what to do with the file cabinets in my office. So I am thankful to have learned about the products available to help me in my business, and also thankful that technology makes sharing this information so easy.
Special Thanks
https://horizonlendingservices.com - You come through each and every time 🙂 You're wonderful! Hey everyone, check these guys out!
https://coreinsure.ca - Utilize guys all the time.

Posted in Business Service Post Date 12/10/2015

---