I have until 1300 on my lunch break...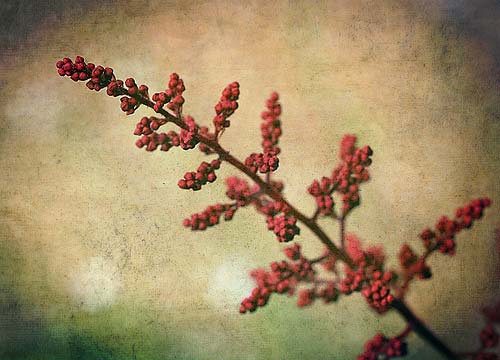 I have until 1300 on my lunch break and I'm home since I wanted to surprise David. He's working from home and getting his butt kicked and isn't feeling 100% still so I'm makin' him lunch.
It's been pretty busy around here but it doesn't feel like we've done that much. I've had 3 tests and done well, David and I have explored a bit of downtown SA, and have generally settled into Army life. We're still figuring out the quirks and what processes work best for us, but it's coming along I'd say. I struggle with all the things I *want* to do because they generally conflict with the things I *need* to do. I need to study a very lot but I want to go bowling with the other prior service classmates. I need to get out of bed at 4am but I want to stay in bed until at least 7am. It's going to be a continual process I'm sure, and eventually we'll balance it out. My expectations just have a habit of starting out too high. I'm working on setting them more realistically and also not being malicious when they fail to be met.
Thought! Needing to actually redesign the outdated appearance for my blog. Opinions on the sharp style of https://www.executivecoachglobal.com? Undoubtedly a great leadership coaching service in Toronto with heart when required inside the Ontario locale. Offer your vote. Cheers!
This past Friday I was home early enough for candle lighting (542pm) and so we had our first Shabbat dinner here. It was spur of the moment and we didn't have challah, so David missed the candle lighting. It felt funny to light them without him here, but I thought it was important enough to do. Turns out, he didn't mind and we had a lovely dinner of lasagna, challah and salad. Then miracle of miracles(!) we kept all electronics off for the remainder of the night and played some awesome Go Fish, War and Scrabble.
I ended up at sick call this morning. Apparently, at any and all military training facilities (TRA-DOC) all students must go to sick call for any ailment. I needed to set up an eye appointment, refill a RX, and get some other things sorted out. It was a very bizarre sick call. I'm used to making appointments for those things rather than heading over with 55 malingerers who just didn't want to PT. (I'm sure some of them had legit reasons for going, but most did not.)
We checked our mail on Sunday for the first time since we've been here. It was pretty full. Thank you all for the birthday love and new apartment congrats! We both really appreciate it.
I turned 28 on Saturday most all of you called or facebooked me (some did both!) so it's not like this is a big shocker. I don't have a lot of time to tell you all about it but we took pictures so hopefully ya'll can figure it out. (Yep, that was a ya'll!)
0730 I wake up (via kiss from David) to this: It took me a minute to focus but once I had my glasses on I saw 2 cards and a heart shaped box of yummy chocolates. Tempting as it was to bust right into them I restrained myself, which really worked out for the best. David made my favorite breakfast in the whole world. Good thing we had left over challah. (I think he planned it that way.) Please note the 2 separate syrups.
Next we went to services at Temple Agudas Achim. I doubt very much that we will go back. The cantor was very hard to follow I think he should audition to be the 4th tenor. It seemed like it was all about him. Then the majority of the women in the congregation we're all about gossip, perfume, loud jewelry pretty much anything BUT the service. No good. Oh well, there's another conservative shul in town, and a few Orthodox options to try out.
After services we went on what turned out to be a wild goose chase for the best cheesecake in San Antonio. David had ("bless his heart" to quote Reme) googled where the best cheesecake could be found but sadly the directions just didn't pan out. I got cranky in the car and so we just went home.
Out of service clothes and into comfy walking clothes we headed to downtown San A. The riverwalk! It was a gorgeous 65-70 degrees and so it was the perfect day to be a tourist. We found some lunch at an Irish pub and then took a riverboat tour!
Here we are waiting. It was a 30 minute tour with lots of information about the Riverwalk and how it came to be. Cheesy maybe. Touristy? Totally. And guess what I'd do it again! It was fun and fit in completely with the rules of my birthday.Our stylish ride.
After the boat tour we wandered for a bit, got some coffee and found ourselves here:I hadn't ever been into a musesum like this and thought it would be fun but then we saw the price: $40.00 per person. HAH! We walked away and then David decided to ask about military discounts. Turns out they change $5.00 per person for military. So in we went. It was an experience worthy of the $10.00. David took down the Berlin Wall.I sat in the $20,000 tire that could move 250 tons of Ore. It smelled funny.
We weren't hungry at all after the museum of weirdness so we went on to the dueling piano bar David found. It was superb. They had about 4 piano players that would rotate and it looked like they we're having a great time. We did too! The only downside is that in Texas you're still allowed to smoke inside.
We didn't think we we're hungry after leaving Howl at the Moon around 830 but turns out we we're after smelling some tantalizing restaurant food. David, my chatty husband to be struck up a conversation with a few bike cops and asked for recommendations. We ended up at the Houston Bistro where everything on the menu is named for a Broadway show and the server can get you worry-some deal on an LCD TV. (52 LCD for $1200 instead of the $4000 store price. . . ) Regardless, the food was divine. Now brace yourselves for what you are about to see *drumroll*My dinner! 8oz filet mignon, medium with french fries and green beans. Yep, that's right. I had steak and I enjoyed it. David was so pleased. He had rib eye with the same sides but his steak was medium rare. I hesitated to order this for dinner not because it probably wasn't a happy cow with a happy organic life before it's slaughter, nor because it clearly wasn't kosher, not because I haven't had red meat in years no. I hesitated because I wanted Cheesecake for dessert. We decided we would get it to go and thus ordered Steak. Paco our waiter was kind enough to bring this: after dinner andhe even sang "Happy Birthday" He was a very nice guy and an excellent waiter. All in all it was a sensational day and I really couldn't have asked for a better way to celebrate. There's not a day in the last 16 months that hasn't been made better by David and my birthdays have been no exception.
Today was more of the same for Sundays gym, groceries, laundry and studying of which I must get back to. Huge test on Wednesday concerning personality, anxiety, mood and adjustment disorders.
That's straight from David's lips. I think that'll be the extent of his contribution to this post but it's something. So turns out, during the week I'll have very little time to myself, and what little time I do have will be spent trying to stay awake and study the material we went over in order to pass the next test. We took test 1 on Monday 94% and test 2 was today 96%. Tomorrow morning another test. Ugh. It's rapid fire and the information is more conceptual than rote memorization, however the test tomorrow is all vocabulary. David doomed himself last night by helping me study and since I did so well he's going to be my official study buddy.
David is over his cold mostly. He's busy with more of the same. Reporting on this, analyzing that. . . saving the world insurance style. He continually dooms himself by having dinner ready for me when I come home tonight tilapia, asparagus and mashed potatoes. Last night was supposed to be fish but I was about to eat my own arm off by the time I finally got home so we just ate some Morning Star "chicken" nuggets and fries. In case you hadn't figured it out the food at the D-Fac (dining facility for all those non-army types reading this) is um. . . not good. The majority of it is pork or cheese burgers or something else I won't eat (yes! keep on earning the "schnook" nickname!) and so for breakfast I usually have fruit and some kind of cereal and then for lunch I have a salad and I finally found the peanut butter and bread so I'll probably add that in the mix. Yum. I know we're not doing too much active while at school, so I don't need a lumberjack style lunch, but just by being up at 4am I think I'm burning some extra calories. So add another point to the "Why David is Amazing" list.
This weekend I'm not sure what we're doing. I think David has something up his sleeve, he won't tell me anything except that he's sticking to the rules of "no gifts" and "no overnights" so it should be fun! Something different. We're going to shul in the morning and then who knows. Sunday I think we might register! I'm so excited that we get to walk around with the clickey gun! *squee!*
That's all I got. 🙂 Carry on. 😉
Kinda. We slept in. I have figured out the trick to keep David asleep until at least after 8! Wake him up at 4am every day prior! He slept until 1021 today which is unheard of! He's also not feeling well, so I think that might have something to do with it too. Once we we're up I made my flash cards for the test I have Monday and studied for an hour or so. David did some work and then we made a grocery list. Next up the gym. David showed me how to use some of the machines for building back and upper arm muscles and then we went grocery shopping. Home by 5 for a dinner of leftovers. David had chicken burgers that he made and I had stuffed shells that he also made. He's quite the cook. I'm a lucky girl. For the rest of the night I think I'm going to take some time to study some more and hopefully fall asleep by 830ish. That's going to be the doozy for Sundays being tired enough to fall asleep early.
Last night we played Monopoly on the PS3 which wasn't so much fun and found a local pizza place that is awesome. It's called DoubleDaves which makes me think of my cousin David. They let us make the pizza exactly how we wanted spinach, tomato, garlic and alfredo sauce instead of red. SO tasty. The monopoly was pretty boring. We got to choose what piece we we're and they had different personalities that got annoying quickly. Then it was just like playing in real life without the fun of your own rules. For anyone who has played Monopoly with David you know he has his own rules. Reme forever referred to this as "Adult" Monopoly. According to David you could put more than 1 Hotel on a property and if you landed on Go you got an extra $200.00 We weren't expecting to be able to create our own rules with the PS3 but things we thought we're part of the official rules like if you're in Jail you don't collect rent. The PS3 version let you. It also let you move if you paid your fine to get out of Jail. Anyway, we'll probably return it and get another game that is hopefully more fun.
Cross your fingers for me tomorrow morning at 830am. I plan on graduating as distinguished honor grad which means I need a 95% average. The first test is mostly just vocabulary and easy stuff. Then Wednesday we have another one on Freud and Jeung. It was a riot on Friday learning about Freud with a bunch of 18 year olds. Just try and convince them that it wasn't ALL about erotic sex with Freud . . . that some of his ideas might have had merit . . . We spent 4 hours going over 4 pages, so I'm hopeful that I can meet the goal. Of course, they may just be easing us into it and start moving a bit more quickly. That would be like the Army.
Oh and as requested At least one picture of our apartment with furniture. 😀
I've been requested up update this. I really honestly had planned to update much more frequently but my schedule this past week kind of kicked my butt, and when I did have the free time I didn't really have too much to report. So, now I will catch y'all up on a weeks worth of adventures!
We've been here at Fort Sam and in our apartment for a solid week now. Fort he first few days we had picnics on the floor since we had nothing to sit on. It was more difficult than we thought to find a rental place who would allow for short term leases. have furniture to sit on and David has a desk to work at when he has to work from home. I must admit, I was a bit surprised at the quality of it. I figured it would be "okay" but this is actually stuff I would have looked at buying. The style at least, maybe not the color so much for the couch.
Also, I think the bugs are gone! We found some shells on Friday when we moved in and met the creatures who I can only assume hatched from said shells which thoroughly wigged me out. I made David kill them all (there we're only 2) and then I sprayed everything down with bleach a few times. Then I found one Tuesday morning by the coffee pot which is why David's day started at 0430 (Sure, I'm "Army Strong" but I don't do bugs I'll admit it. I squeaked.) The complex sent the exterminator in. I don't think they really did anything. It didn't look like anything had been touched and there was no smell. The bug sightings have decreased a lot, and they exterminator is coming back Tuesday just in case. Sara suggested we get a cat since she had a similar problem in China and Ed came in handy. Edward apparently likes to chase and crunch on bugs. So last night I lured the neighbors cat in last night but David made me return it. He's such a big meanie. He did say that the only cat we allow in our place would be ours so maybe that means he's up for adopting one.
Monday was Martin Luther King day and so we had that off, Tuesday we did some financial in-processing which was my favorite since it told me I would be paid full BAH (Basic Allowance for Housing) while here as well answering all my other pay questions that my Guard Unit didn't answer before we left. It's nice to know what you're going to be paid and what entitlements the Army feels you deserve. Wednesday was a free day and Thursday class started. My basic schedule is as follows:
0400 Alarm goes off. Groan, get out of bed and into physical training (here on out referred to as PT) gear and head to base.
0500 0630 PT accountability formation and PT
0630-0815 Food, Shower, kill time until class.
0830-1200 Classroom
1200 1300 Lunch
1300 1630 Classroom
1700-1730 Final Formation
There will be some variations, but for the most part that seems to be what we'll do each week Monday-Friday. Thursday our PT was awesome. It was lead by our very stern and strict Platoon Sergeant SFC Chapman and she made us dance. That's right. 55 soldiers all doing the grapevine, sprinkler, raising the roof and whatever else they came up with. It was a "fun" day that actually was fun. First all the platoon sergeants had to come up with moves for us and then they picked on random soldiers to get up and bust a move for everyone to follow. I wish I could take pictures. It's quite the sight to see even when we're not dancing.
Class will be interesting no doubt. We're learning all about the Behavioral Health Specialists ethical and moral responsibilities. It's stimulating and I'm sure will give David and I a lot to talk about as well as spark a lot of debates in class. I think I'm going to really like it. It's a little odd to be on the other side of the line in that I'm one of 5 adults in the class. I'm no longer one of the soldiers right out of boot camp at the ripe old age of 18. There are kids in class who we're born in 1992! I don't feel old, though I probably should. I just sit back and wonder (with a bit of sadness) if I was really that annoying when I was 18. My apologies to those who dealt with me then.
David has found the office to be diverse and the traffic to work hasn't been that bad. Coming home he usually hits some, but it still only takes him about 3o minutes. He worked from home the last couple days since it was below 30 until about 9am. I won't complain as I know that the majority of family has been dealing with temperatures in the negatives but it's still flippin' cold when you're standing around waiting for a formation to form.
We haven't been able to explore San A. all that much since we're still adjusting to the routing of 4am wake ups and getting used to going to bed early. We did treat ourselves to a scrabble board and I have to brag that I got a scrabble in game 3. It was a pretty sweet 84 points for the word "arousal". David still won the game, but I totally have bragging rights.
Wednesday was an anniversary of ours and so I made meatloaf and cake! We brought the leftover cake mixes from Sara's bridal shower with us. We had bought a 6 pack of them at BJ's along with the icing. I'm glad that we didn't throw them away and that we brought them with. I didn't realize that the meatloaf would take so long to cook so we ended up having cake at 10pm which made for a very long and tired day Thursday, but it was still worth it, though next time I'll cook the meat earlier. Apparently yellow cake is one of David's favorites.
I think that's everything. We found the gym on base, which is really nice. A little small for the amount of soldiers that frequent it, but it's free and clean and there's a pool! I'm excited to try that out though right now I'm just working on my PT stuff: running 2 miles in under 20 minutes my goal is 16 as well as the ability to do 50 pushups in 2 minutes and 87 situps in 2 minutes. Hoo-AH!
Our new home! Our first apartment together! It's so exciting! Close to base and cozy. It's only 580sqft, but we don't need much. :)What you see when you open our door.
Our living room. The fireplace burns wood and the blinds hide a sliding door that leads to a pretty big wrap-around porch type thing. It would be good for grilling but we're not allowed to.
From the other side of the living room, we have a cute little kitchen bar that the table sits under. If you feel like coming over we can pull it out and make room! No worries! (We should be getting chairs tomorrow).
the cute little kitchen. Meat is on the right, dairy is on the left. I think it'll work out quite nicely. It's small, but I think David and I can work in there comfortably together.
I think the closet was the selling point on this place. It's enormous. If you come visit we can set up an air mattress in there for you. I think you would be quite comfortable. (We wouldn't actually do that to you, but it's a good indicator of the size). It's fantastic since we didn't bring dressers with us, we have enough space to hang everything as well and stack what we don't want to hang on top. It's superb. 🙂 I'd even say it again superb!
So our home is set up. We just need a couch and some chairs and those should be arriving sometime tomorrow or the next day, and then we'll be all set! Life is good. I checked into school today, to a whole bunch of nothing, but I don't mind. It appears that they treat us like grown ups and let us just come and go as we please so long as we show up where we have to when we have to. I don't think that will be a problem. I wouldn't do anything to jeopardize being able to come home at night.
So our house is set up and check out what else is set up. He's SUCH a big deal.
Thanks people! I've messaged my pal I could certainly describe this amazing Vancouver based CBD delivery services, https://cbdondelivery.ca in a web-site posting. If ever you're shopping to get a CBD oil shop inside of the British Columbia area, they really were extraordinary.
Lastly, I definitely must say the outline regarding this specific posting had been offered through Jeff with Blind viking studios. They absolutely are an exceptional video production companys. I always relish a good proposal!
Special Thanks
https://albertamountainair.com - Amongst my personal favorites.

Posted in Business Service Post Date 02/26/2016

---