Bitcoin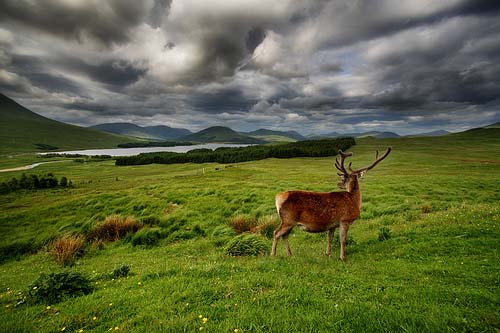 I've known about Bitcoin, been interested in Bitcoin, but thought time was on my side before I'd get started. Well, the popularity of Bitcoin has (started) to explode and prices are hovering in and around $1000USD/BTC having been about $17USD/BTC 1 year ago.
US default concerns, Cypress seizures of assets have all lead to the validation of this currency as something worth considering, and worth purchasing.
Oh! Wishing to positively redesign the overarching design for my existing website. Feelings concerning the whole design at https://aquabec.ca? Unquestionably a gorgeous un fabricant de biodigesteurs au Qubec online if, perhaps looking in the Quebec locale. Leave your opinions. With thanks!
I wish I had bought some Bitcoins when I first heard of them - a radio program talking about a guy trying to go coast to coast in the US using BTC, I didn't. I wish I had bought them after a HTML5 talk from a Toronto mad scientist that was using a GPU to mine BTC to heat his apartment, I didn't. I wish, I wish, I wish turned into "I own" today.
My girlfriend and I had been debating the merits of the crypto-currency over the previous 36 hours and some basic economic comparisons suggested that if this BTC thing sticks, it could be massive and I couldn't wait any longer. Here's some fun analysis.
Canada's $1.XT economy has a money supply (M2) of $11.7T.
There is an absolute cap on BTC (unlike CAD or USD) of 21 million.
Those 21 million BTC will be fully in circulation in 2140.
If the BTC economy of the future could rival Canada's economy of today then the value of BTC could be $333,000CAD/BTC. While there has been a meteoric rise in price in only the last 12 months (2 months), it's served to pique interest, build momentum and achieve a level of legitimacy that's increasing penetration, opportunity and ease of use. I will expand on my take on the economics of Bitcoin, valuation and comparison to national currencies (fiat currencies) in future posts.
The hardest part of Bitcoin is,where to begin.
I heard security was the most important, or that creating a wallet or an account with an exchange was critical. It's easier to get started in the US than in Canada, but I'm in Canada and I have a complicated address scenario right now that prevents rapid registration with an exchange. So, I bit the bullet and used LocalBitcoins.com . The process was very straightforward and something I should have done weeks ago.
I found a seller with a healthy number of transactions (70+), and a 100% feedback rating that also happened to be selling at the lowest price in my area (I'm Kitchener-Waterloo, he was Mississauga). Recognizing that I was going into this whole process blind, the considerable risk in BTC and buying at the market price, I offered to buy $150, to get 0.17 BTC (2pm, Dec 15/13).
When I submitted the bid, I was assured that the BTC we're placed in escrow and I had 3 hours to deposit the money into the sellers account - he provided his TD account number. I hit the bank, withdrew the cash and went to a teller to deposit the money. I guess people do that all the time, but I had never deposited money into a strangers account. I thought the financial police would pop out and take me down.
They didn't. The transaction went through. It was glorious.
I drove back to finish the transaction with a new perspective on the world and society. I felt as though I was part of something truly transformative, still in the very early days. It occurred to me that BTC will be the future or the end of currency, and I was so relieved to finally be involved. And at that point I was very close to being involved.
When I got back, I wrote my user name and transaction ID on the receipt, uploaded a photo of it and within about 8 minutes I had my first, partial BTC in my LocalBitcoin.com wallet.
I did get about the market price, I didn't time the market through the day, or over a period of time. I was tired of waiting and I wanted a slice. Now I have some BTC. I intend to get more - through exchanges and probably LocalBitcoins.com again. The process was great and it's a perfect way to turn cash into BTC without having to fund a trading account or waiting for cash deposits to clear.
If you're like me, start there. Security matters as the value of your BTC holdings increase. There is so much to learn about the Bitcoin protocol, economy, applications and uses. I am excited to add more, spend some, donate to projects and participate in this very liberating movement.
Bless you readers! I promised my colleague that I can certainly cite their spectacular pool supply service in Richmond Hill with hearts, https://www.canpools.com inside an important blog. So if you'll be hoping for a pool supply service in the outlying Ontario area, these individuals would be extraordinary.
At last, we will say the basic concept to this particular post was furnished through Emma from Dirt market. Definitely an ideal soil remediation and fill providers. We invariably enjoy a useful idea!
Special Thanks
https://healthmeadows.ca - Excellent business.

Posted in Business Service Post Date 03/16/2016

---