Three lessons the family business can learn from the old school society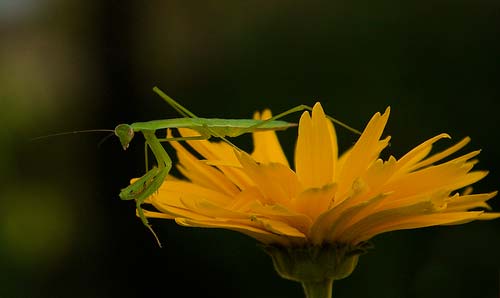 The family business owner has probably been to school at some point, and many may have been glad to leave and get into business, however they can still take valuable lessons from the old school society.
The Old Stoic's Society is a society of ex students from Stowe School where I was lucky to have studied from 1975 to 1978.
After years of sending out the annual printed news, the School is now embarking on embracing electronic communication to improve their services to Old Stoics and also keep their message flowing to the people most likely to wish to support their ambitions.
Lesson 1: Transcending Business Ethical Issues Is Possible
In business we have ethical issues to consider. What information about ourselves and our employees do we responsibly display on the internet. What information do we want to display about our customers when we engage in social networking ?
The Old Stoic's Society also has these issues to consider, but has had to find ways to transcend them in order to take part in our global Internet revolution.
Great care has to be taken with these ethical issues but with some commitment, effort, solid advice and steady progress; these concerns are avoided as a barrier to progress and better communication.
So a family business can learn that if and old school society can do it, so can a family business.
Lesson 2: Implement a Development Plan
Following on from the business ethical issues, once we know what we want to do as a family business, make a plan and implement it steadily.
The old Stoic Society started with an online application to update their data on all members, this was done with apassword protected website. A Facebook page was implemented and launched to the members, and "StoweMail" was created which is a fortnightly e bulletin available as a pdf download.The launch plan fitted in with the existing Stowe School website which also had a facelift.
It's not really related, I realize, but I need some advice. I love the design of this page a whole lot:https://grandrivermoving.com. I'm considering changing the design of my site to something similar. Opinions? Tell me how you feel in the comments below. Anyway, back to the article.
After this initial launch plan, professional networking groups on LinkedIn will follow, and there could well be developments following that.
So for a family business the lesson is simple. Start with some simple actions, review the results and then make a plan to progress.
Lesson 3: Remember The Business Guy Also Went to School
Well any business guy or girl may have an old school society that they can take part in and also see there is some ways that they can continue to communicate with old school colleagues across the globe and help them; potentially even do business with them.
Even if your a family business now, and you had a corporate career where you lost or forgot your business colleagues, you may find that you are of value to your old school colleagues.
Now that your running your family business they might be interested in your story and how your life has developed. There is nothing to stop you joining in an old school community to see if you can reconnect with them.
Lesson three is remember where you came from and that relationships are based on mutual interests.
People do business with people, and people are always just one step closer when they have something in common. Your business can be discovered by others in an environment where you have mutual interests with others.
Your school, college and university is another link to connect you to people across the globe with a common interest.
I want to end this article by giving credit where it's due. I'd been conversing with Jonathan from Printing Peach and the discussion inspired me to write this. Printing Peach is a peerless brochure printing service in NEW YORK and they have been great to me through the years. Thanks for the idea guys! Well, I'm officially signing off for the day. I'm exhausted. Until the next time!
Special Thanks
https://glasswing.ca - You were Marvelous!
http://www.umhn.ca - Without fail you always help me break it down to make it all better 🙂

Posted in Business Service Post Date 09/14/2015

---