Should I become an ESL teacher?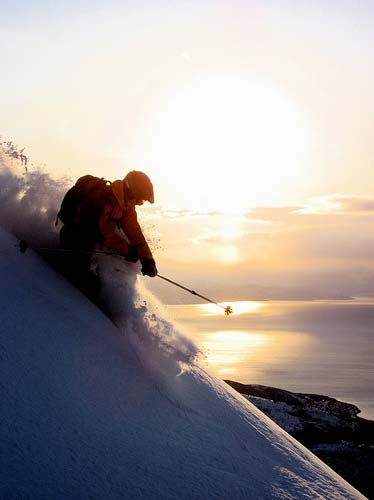 Some people become ESL teachers because they love traveling. It can be a great way of financing your journeys around the planet. Besides the fact that you get the chance of seeing different countries, it also gives you a deeper view of the cultures that you are dealing with. Traveling as a tourist often only gives you a quick peek of a place and it's people, but working in a country often helps you to understand the people, the culture and it also offers you the chance to learn the language in your target country.
Sabbatical
If you already have an established career in your own country, becoming an ESL teacher can be the ideal 6 month or 1 year break from your professional career. If you're not ready to give up your day job, or already love what you do, then you can have an escape by teaching for a few months. There is a lot that can be learned in the time, but there is also a lot more that can be learned by doing ESL teaching for a longer time. I've met a successful investment banker, who just needed a break, and taught English for 6 months, only to return to the stock market after his sabbatical was done. Sometimes, life can become too serious, and an escape is necessary. It helps put things in perspective.
Career
Whether it's a brand new career or a change in your current career some people want to teach English as full time job. If you've always wanted to be a teacher, and had already finished studying something else then you could still consider becoming an ESL teacher. Most countries require that you have a Bachelors Degree, but there are still a few places that will allow you to work without one. TEFL courses can range from 1 week, to a few months and most places take the hours of training into consideration. A 120hr course is a good foundation to be considered for a job. If you are quite serious about following this as a career, then doing a TESOL or CELTA course will show that you are committed to the industry. There are also several university courses they would assist with developing in the role of an ESL teacher.
How would you know that ESL teaching is for you?
I had an idea that I would enjoy the job because I'd worked as a corporate trainer before. I, however, didn't know that working with children would be as challenging or as much fun as it turned out to be. It depends on what you want to do as an ESL teacher you could work for public schools, a language training centre that caters for adult learners, or you could even land a role in a kindergarten. Each of them bring their own challenges, teaching styles and learning challenges for you as a teacher.
Here are some questions to ask yourself if you have difficulties with the decision:
1. Do I like working with children?
Children can be annoying, but if you learn to work with them, then they can be amazing. Their energy levels are usually quite high, so you'd have to constantly have to find interesting things for them to do. If you don't find exciting classroom activities, then they'll get bored and they will act up if they're not stimulated or challenged in your lessons. You have a very strong part to play in how much fun the kids are having in your class boring teacher = boring class. It just takes a little research. If you find great ESL activities and games, then working with children wouldn't pose such a big challenge for you. If you can't see yourself working with kids then you'd have to be specific about your place of work, or cut out the career choice completely.
Let me go off on a tangent for a second. Have any of you got any exposure to Burlington neighbourhoods? I've heard some terrific things about them and I'm trying to decide if I should go with them or not. They're a delightful Burlington based realtor with heart in Ontario. Anyway, let me know in the comments. Time for the content!
2. Do I have patience?
It takes a whole lot of patience to become an ESL teacher. I mean truck loads of patience. When people are not getting what you are saying then it can often become frustrating. You'd then have to demonstrate, use pictures, gestures, words or whatever method you can to help your students to associate meaning to the language. You'd have to be pretty creative in your style. You actually become a bit of a clown often running like horse or moo-ing like a cow to get your message across. This is obviously not always necessary, but if you're going to teach varying levels of students, then it's possible that you would have to have a lot of patience in the job. I'm sure it's a matter of opinion, but it can be hard or super easy to teach beginner students. Either way, you will need patience to do the job.
3. Am I prepared to live away from home?
Yes, this sounds like a given when considering the career, but many people pack up their lives and leave their loved ones behind when venturing to a new place to become an ESL teacher. The emotional pressure of leaving your partner behind can be draining. You could miss important birthdays, best friends weddings and sometimes worse things also happen while you're away. It's become much easier to stay in touch with the help of technology, but there's really a lot to take in to consideration when you're leaving everyone behind. If your brothers getting married, then rather wait until that happens before you go, or make sure that you have saved up enough to travel to and fro.
I almost forgot! I had been seeking a stunning long distance moving company in Georgia online earlier in the week and my research led me to https://northpointmovers.com. This is the site of north point movers. They're a moving company situated in GEORGIA. I decided to save my readers some trouble should they end up searching for the same. This business were great to do business with. Now, back to it.
4. Will I manage outside of my comfort zone?
Food is different in other countries. It often takes a while to get used to new foods. Shopping for the brands that you love can be a challenge too. It depends on how remote you choose to go. Most places have internet access, but trying to find toiletries in a place that does not use English can be a mission. I think you need to think about whether you are willing to give up some of your creature comforts for a new place. You also have to consider the living conditions are you sharing a house or living on your own? You could either make a list of the things you could not live without and take a year's supply with you or maybe just go into the adventure with the hopes that you will manage.
5. Can I live in a non-English environment?
The language barrier can be quite sexy. It can also be a complete nightmare. With this in mind you have to decide whether you're planning on learning the language of your target country or if you're not going to. If you're going to learn the language, then it will benefit you to start with the basics as soon as possible. People respect you when you speak to them in their own language. Haggling in China; I often got things at half price because I could speak Mandarin. In the beginning double the original price. It also offers you the perfect opportunity to advance really quickly in a new language. For most ESL environments, the students native language is not used in class, but outside of class, you the whole place is a practice ground.
If you've answered YES, to the questions above, then you should consider living abroad and becoming an ESL teacher. If not, then some of these could be a real deal breaker.
What does the job entail?
The job is different at every school. Schools vary from one another even if they are in the same city of a country. You could teach at a kindergarten, public school, language centre, university, company or business English institute. Each of these educational institutes offer a different syllabus, so you would have to see when you get there. One thing to check with the company is whether they have a syllabus and material, or whether you would have to come up with it on your own. There is less work involved when you don't have to plan lessons. If you have plan each lesson in the beginning it could take hours to work things out, design worksheets and draw up tests. If these are all done, then you could focus more on your teaching skills.
At it's busiest:
You have to draw up lesson plans, prepare flashcards and worksheets, design a syllabus, arrange for tests, write individual student reports, do student assessments and take part in the social programs at your school.
At it's least busiest:
You have to rock up and speak. Conversational English can be the easiest thing to do all you need to know is how to facilitate a conversation, ask good questions, record the vocabulary and make sure that all your students have a fair chance of speaking.
Where can I work?
1. Working abroad
Well, this would be up to you. The world is your oyster; choose a continent and find out where people don't speak English. Then search for jobs in the country that you're interested in and start applying. I've used Dave's ESL cafe to help find a job before. Different countries have different requirements and offer varying salary brackets. Sometimes, you might not earn a huge salary in your won currency, but you could still live comfortably in the country of your choice. There are also places that offer an allowance instead of a salary, so do your research. Schools have different policies, and some would arrange accommodation, others will assist you with finding a suitable place while with some you're on your own. Check to see what works best for you. There are still schools that will pay for your flights, and some that won't, so check to see what the benefits of the job are. At the very least, the school should arrange your visa to work legally. Working illegally should not even be up for discussion.
2. Working in your own country
If you live in a native English speaking country, then there is the possibility of finding a job. If you have the right qualifications and interest in the role, then you could land a job at home. This gives you the chance of dealing with visiting students from various countries. You don't have to leave your comfort zone, and can focus only on the teaching aspect of the job. It can be a little harder to find the job as there are plenty of others who are qualified in an English speaking country, but don't rule this option out.
3. Working Online
The benefit of working online is that you can work from anywhere as long as you have a very reliable internet connection, can manage your own schedule and can work independently. If you become good at what you're doing then you can still make great money as an ESL teacher. If you miss a lesson, then you will receive a negative review. If you don't show interest in your students, then it will also reflect in your reviews, which can be detrimental to your career as an online teacher. The most important thing is to be there. It takes lot of planning, and time management and your environment has to be super quiet for doing this job. It's a serious job, and you can't work when you have other walking in and out of your workspace.
Ok, i'll close this short article with a shout out to the great people over at lilyspeech.com. You can visit their site at https://lilyspeech.com. They're a good free speech to text software service that cares and they're great to do business with. I've used their services personally and found them to be great! Contact them if you find yourself in need of their services. You simply won't be disappointed. I'm out for now, have a great week everyone!
Special Thanks
https://rnrheatingandcooling.com - Thanks a lot for your late-night work Simone.

Posted in Business Service Post Date 11/11/2015

---