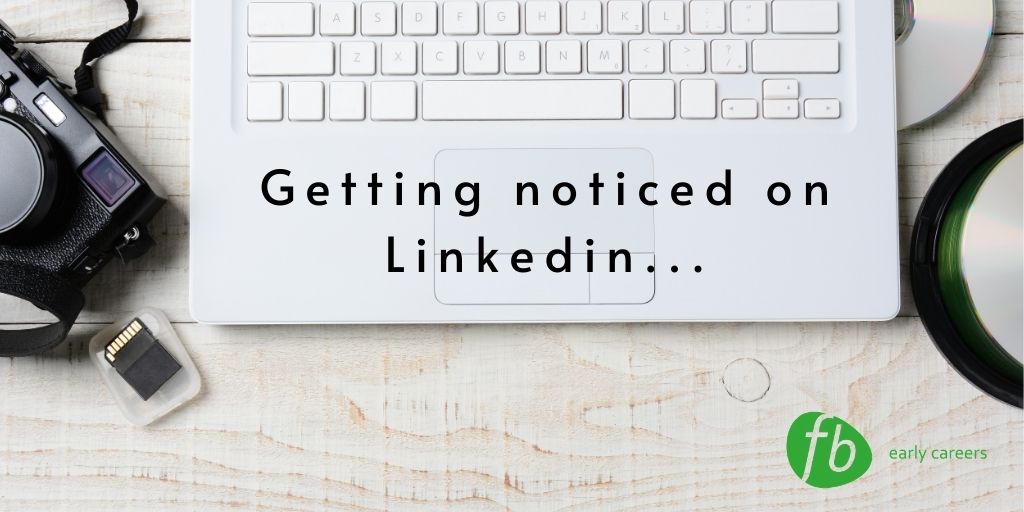 In this very competitive job market, as well as submitting applications for graduate jobs and entry level roles, it's important that you keep your virtual profile(s) up to date! So how can you make your profile stand out to prospective hiring managers and recruiters searching for talent on LinkedIn?
Listed below are some top tips to help you:
First Impressions count! Name and headline – sell yourself using a short statement: explain your current role or where and what you are studying, what you're interested in and what you're hoping to find. Keep it clear and specific.
Photo – make sure you have an appropriate photo. Ask someone else to take a headshot of you facing forward in professional dress/suit, and don't forget to smile!
About you – This is the box that will appear directly below your name and headline. Write a short statement about you, explain who you are, briefly mention what your degree involved and some insight into your background. You want a recruiter, hiring manager, or future co-worker to know what you are excited about professionally and what you are looking for.
Good example: Graduate in 2021, predicted a 2:1 in English Literature from UCL. Having completed two internships in marketing, I am focussed on finding a permanent role working for an in-house marketing department or a marketing agency, ideally within consumer goods or retail. Flexible on location.
Bad example: Graduate in 2021 from UCL, looking for an entry level role in marketing.
Experience – showcase your skills, achievements, and experience. At a minimum, include your job title, the name of the employer or organisation, the length of time you spent in each role with a brief description of responsibilities and highlight achievements. Don't just include jobs and work experience that are related to the sector or industry that you are interested in, also list part time roles, volunteering and positions of responsibility from your extracurricular activities – recruiters want to see your experience and other responsibilities that you have committed to whilst studying for your degree.
Education – list your major qualifications in reverse chronological order – with the most recent first. Also highlight any training or short courses that you have completed.
Skills & Endorsements – use this section to list your key skills. Think of between five and ten key skills that you think are especially worth highlighting. This might include languages you can speak, and skills particularly important to the sector you're interested in. Your connections on LinkedIn can 'endorse' specific skills (think of it like a 'Like' on Facebook, but one that confirms that you have a specific skill).
Recommendations –people you have worked with can write a few sentences advocating for you and your capabilities. This is seen as a concrete endorsement of you and your skills. You only need one or two endorsements to increase the credibility of your profile.
Connections – your professional network can help you find a job and unlock new opportunities, therefore it's important to build and nurture your professional relationships. Connect with people you know on LinkedIn, people you've lost contact with, use your network to ask for help, share your insights.
Publish – posting content and articles on LinkedIn is a great way to keep your profile updated and maintain your presence on LinkedIn. Gaining views on your LinkedIn articles can help you build credibility and recognition, enabling you to make new connections, and be visible to potential hiring managers and recruiters.
Don't forget about your profile once all the sections have been completed: the best LinkedIn users will keep their profiles up to date with new experiences, accomplishments and skills. Think of your profile as a living, breathing CV. The more detailed and relevant your profile is, the more likely you are to be sought out by recruiters.
If you would like to talk to a specialist consultant about the student job market or about your particular job search, then contact Karen at kb@futureboardconsulting.com.
#graduatecareers #earlycareers #gradjobs